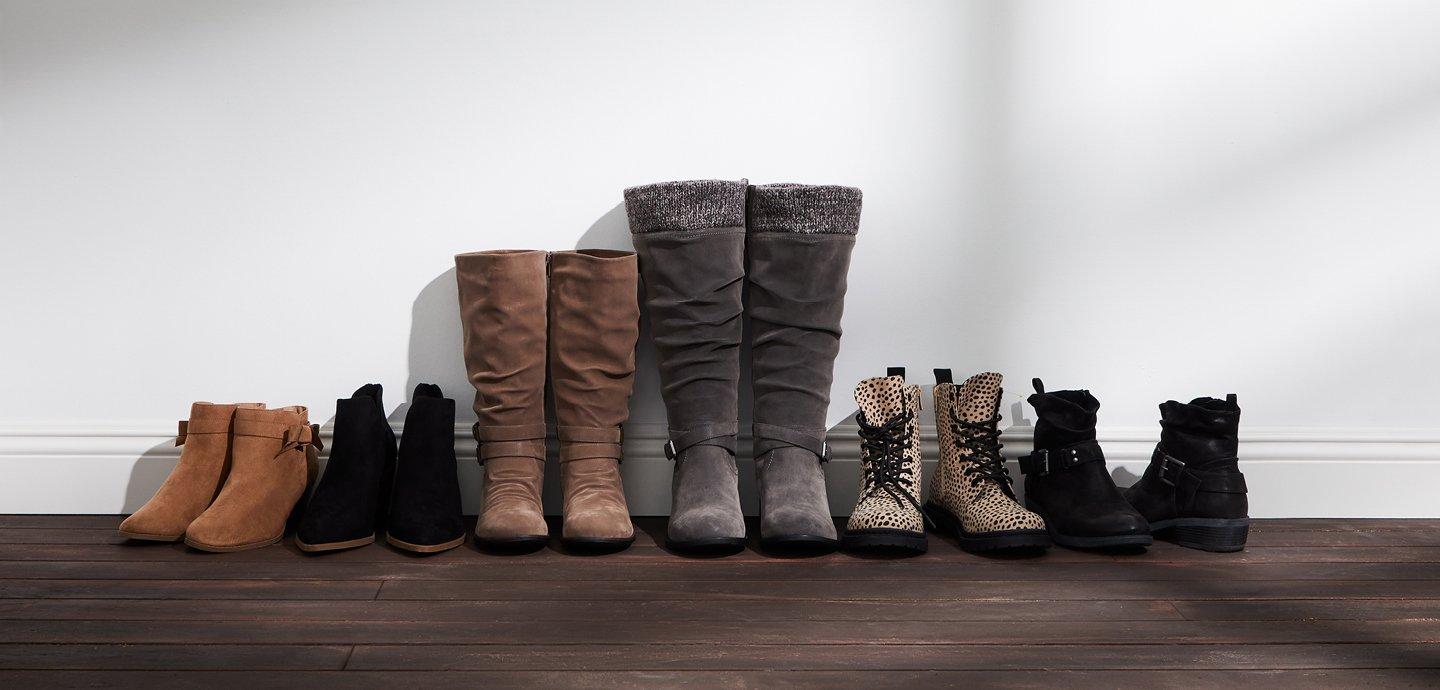 BOOTS & BOOTIES FIT GUIDE
Find your perfect size so every step feels as good as it looks.
How to Find Your True Torrid Shoe Size
---
Our shoe experts have spent years perfecting our extra wide width fit. So instead of just making our shoes wider, we've added more room around your entire foot.
STEP 1
Get your paper, pen and ruler
STEP 2
Trace your foot
STEP 3
Measure from your heel to longest toe
STEP 4
Measure the widest part of your foot
STEP 5
Match your measurements to our size chart
How to Find Your Calf Size
---
All of our boots come in wide calf, which is 2" wider than standard boots. Some select styles also come in extra wide calf, which is 4" wider.
Since different boot styles have unique fits, please use the size chart that's specifically made for the style you're interested in.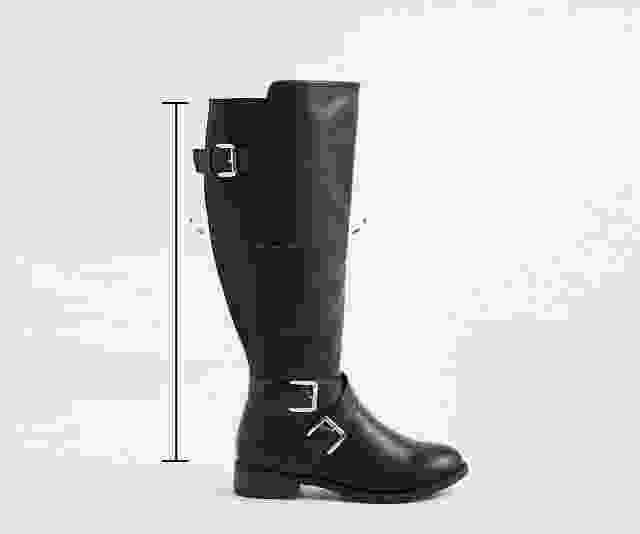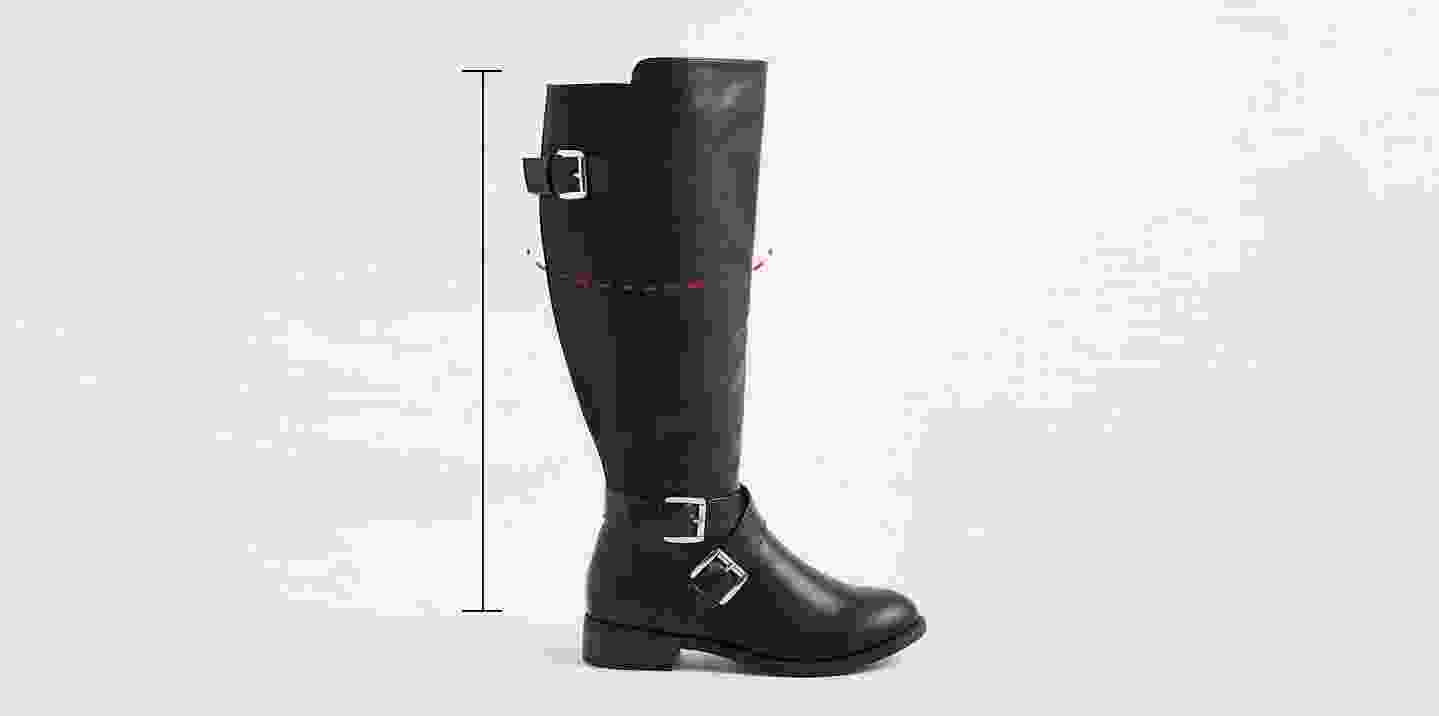 GET YOUR
BOOT SHAFT
HEIGHT

Measure the length of your leg from the bottom of your heel to just below your kneecap.
FIND YOUR CALF
CIRCUMFERENCE

Grab your measuring tape and wrap it around the widest part of your calf for an accurate circumference size.
CALF FITS

We carry wide and extra wide calf fits.*
Compare your calf circumference with our measurement chart under details to find your perfect fit.
STEP 1
Get your measuring tape
STEP 2
Measure around the widest part of your calf
STEP 3
Match your measurements to the size chart on the individual boot style you're interested in (calf measurements differ by boot)
EXTRA WIDE WIDTH SIZES (WW) - FOOTWEAR
TORRID SIZE
LENGTH
HEEL TO LONGEST TOE
WIDTH
WIDEST PART OF FOOT
Inches
Centimeters
Inches
Centimeters
6WW
9 1/4''
23.4
3 9/16''
9.1
7WW
9 1/2''
24.2
3 11/16''
9.3
8WW
9 7/8''
25
3 3/4''
9.5
9WW
10 1/8''
25.8
3 13/16''
9.7
10WW
10 1/2''
26.6
3 7/8''
9.9
11WW
10 3/4''
27.4
4''
10.1
12WW
11 1/8''
28.2
4 1/16''
10.3
13WW
11 3/8''
29
4 1/8''
10.5
INTERNATIONAL CONVERSION - FOOTWEAR
TORRID SIZE
UK
AUSTRALIA
EUROPE
JAPAN
6WW
3 1/2
4.5
36
22
7WW
4 1/2
5.5
37
23
8WW
5 1/2
6.5
38
24
9WW
6 1/2
7.5
39
25
10WW
7 1/2
8.5
40
26
11WW
8 1/2
9.5
41
27
12WW
9 1/2
10.5
42
28
13WW
10 1/2
11.5
43
29